LANTARENVENSTER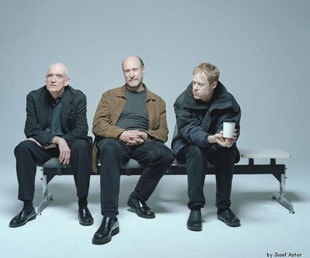 Muziek
JOHN SCOFIELD TRIO
UITVERKOCHT Deze voorstelling is verlopen
Eindelijk weer terug in LantarenVenster! John Scofield kan prat gaan op een waanzinnig cv. Hij speelde met Joe Henderson, Charles Mingus, Herbie Hancock, Mavis Staples, Medeski Martin & Wood, Brad Mehldau, maar het meest bekend werd hij als gitarist van de legendarische Miles Davis. Scofield behoort tot 'de grote drie hedendaagse jazzgitaristen', naast Pat Metheny en Bill Frisell.
In zijn John Scofield Trio lijfde hij de jonge drummer Bill Stewart en de ervaren bassist Steve Swallow in. "There is no other man like him in music", zei Scofield over Swallow, die op zijn bas zo behendig kan soleren als een gitarist en zo ritmisch uit de hoek kan komen als een drummer. Over Stewart vindt Scofield: "I think he's playing as good as any drummer in the history of jazz".
Het trio neemt jazz als vertrekpunt, maar maakt vlot de oversteek naar rock, soul, up-tempo swing en New Orleans-grooves.
Bezetting:
John Scofield - gitaar
Steve Swallow - bas
Bill Stewart - drums