LANTARENVENSTER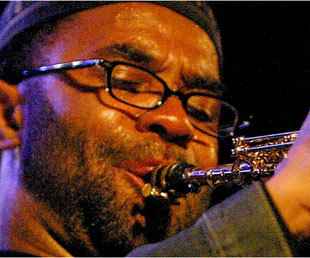 Seeds From The Underground – backstory
Tour 2012 - Seeds From The Underground
Muziek
Jazz International presents:
THE KENNY GARRETT QUINTET
Deze voorstelling is verlopen
The Kenny Garrett Quintet vormt het slotconcert en tegelijkertijd de hoofdact van Festival Jazz International 2013. Het festival geeft dit jaar veel aandacht aan de saxofoon, die gevarieerd in stijl en generatie aan bod komt. Met onder andere bespelers als de Noorse Marius Neset, de Rotterdamse Stephanie Francke en dus de befaamde Amerikaan Kenny Garrett.
In de loop van zijn carrière, die inmiddels zo'n 30 jaar bestrijkt, is Kenny Garrett uitgegroeid tot één van de meest vooraanstaande altsaxofonisten van zijn generatie. Hij heeft een krachtige, melodieuze en herkenbare altsound, die hem karakteriseerde vanaf zijn eerste begin bij het Duke Ellington Orkest. Maar ook in zijn samenwerking met Freddie Hubbard, Woody Shaw en Art Blakey & the Jazz Messengers onderscheidde de meester zich door middel van zijn spel. Toch is Garrett het meest bekend van zijn vijf jaren met de elektrische band van Miles Davis in de jaren '80. Redelijk recent speelde hij in de supergroep 'Five Peace Band' met Chick Corea, John McLaughlin, Christian McBride en Vinnie Colaiuta.
De laatste 20 jaar is hij indrukwekkend gegroeid als bandleider en componist. Op zijn laatste album uit 2012 'Seeds from the Underground' (zijn tweede album op het label Mack Avenue Records) valt te beluisteren hoe hij zijn compositorische horizon verbreed heeft. Dit album is een hommage aan velen die Garrett, zowel persoonlijk als muzikaal hebben beïnvloed. Ofwel de zaadjes waaruit Garrett gegroeid is tot wat hij nu is.
Deze voorstelling hoort bij:


Festival Jazz International Rotterdam 2013
Evenals:
Kairos 4tet ft. Fridolijn van Poll & Marc O'Reilly
Diederik Rijpstra
Tin Men & The Telephone
Toon alle 5 voorstellingen
Bezetting:
Kenny Garrett – altsax, fluit
Vernell Brown – piano
Corcoran Holt – contrabas
McClenty Hunter – drums
Rudy Bird – percussie