LANTARENVENSTER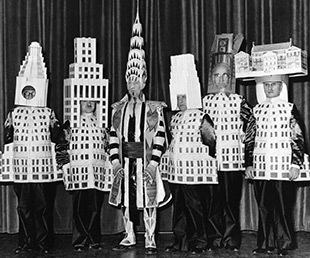 Special
AFFR SECRET PREVIEW
105'
Deze voorstelling is verlopen
Ieder jaar programmeert AFFR een architectuurfilm van topniveau die later dat jaar op een collega-filmfestival in wereldpremière gaat. Onder voorwaarde van strikte geheimhouding mag AFFR de gloednieuwe film exclusief voorvertonen, nog voordat deze de wereld rond gaat.
Over de film kunnen we helemaal niets zeggen. Maar dat bezoekers iets bijzonders te wachten staat is zeker.
Toegang gratis voor leden van Club Fountainhead.
Each year AFFR screens an architecture film of exceptional quality that will have its world premiere later in the year at a sister festival. Under the condition of strict confidentiality, AFFR may host an exclusive preview screening of this brand-new film. We cannot say anything about the film in question. But one thing is certain: something special lies in store for viewers. Admission is free for members of Club Fountainhead.
Deze voorstelling hoort bij: