LANTARENVENSTER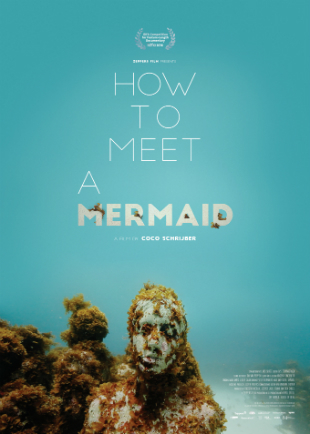 Nu ook te zien met Filmthuis:
Special
HOW TO MEET A MERMAID
Coco Schrijber
NL
2016
90'
Engels, Nederlands gespr.
Nederlands ond.
LAATSTE WEEK di 24 jan | 17:00
KOOP KAARTEN
In oktober 2000 keerde Lex Schrijber niet terug van een duikvakantie in Egypte. Op het strand aan de Rode Zee lagen zijn schoenen, kleren en duikersmes opgestapeld. Voor filmmaker Coco Schrijber een onofficieel bewijs dat haar broer Lex een dramatische keuze had gemaakt, want een duiker duikt nooit zonder mes.
Vijftien jaar later keert Coco Schrijber terug naar de plek waar Lex voor het laatst gezien is. Om erachter te komen wat hem bewoog en of er getuigen zijn van zijn laatste levensuren, spreekt ze met zijn reisgenoten en andere betrokkenen.
Zoals in voorgaand werk (First Kill en Bloody Mondays & Strawberry Pies) kiest Schrijber voor een gelaagde, essayistische aanpak. Met een rijke soundtrack, waarop de stem van de zee afwisselend verleidt en afstoot. Beelden van haar zoektocht worden afgewisseld met schitterende zeegezichten die zowel de schoonheid als de verwoestende kracht van het water tonen.
Het persoonlijke perspectief van het verhaal van Lex wordt verbreed door het te verbinden met het relaas van de Mexicaanse surfer Miguel, die een vlucht over zee voorbereidt en de tragedie rondom Rebecca, die van een cruiseschip verdween.
Deze voorstelling hoort bij: