LANTARENVENSTER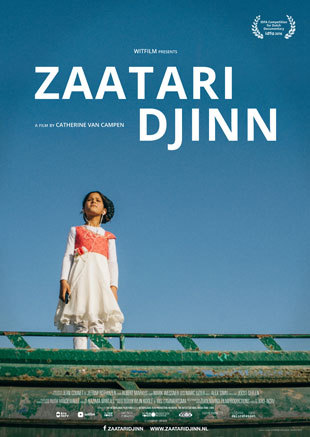 Special
ZAATARI DJINN
Catherine van Campen
NL
2016
90'
Arabisch gespr.
Nederlands ond.
Deze voorstelling is verlopen
Midden in de woestijn is onder de verzengende zon een geheel nieuwe stad ontstaan. Een stad die voor tachtig procent uit kinderen bestaat.
Vanuit het perspectief van vier kinderen uit verschillende sociale milieus, zien en voelen we hoe het is om op te groeien in deze stad: het vluchtelingenkamp Zaatari. Een plek met weinig middelen of zicht op verbetering, maar met ruimte voor dromen.
Ondanks hun situatie blijken de kinderen het vermogen te hebben om van niets iets te maken; een prop wordt een voetbal, twee insecten een dierentuin.
Zaatari djinn is een zeldzaam intieme film over de veerkracht van kinderen die de werkelijkheid een stuk rooskleuriger zien dan volwassenen. Zaatari mag dan een plek zijn zonder geschiedenis of toekomst, het is ook een thuis.
★★★★ Parool
"Het is vooral haar regie die deze documentaire bijzonder maakt: emotioneel behoorlijk direct en qua sfeer juist erg dromerig... Zaatari Djinn zit vol ontroerende en soms hartverscheurende momenten".
Deze voorstelling hoort bij: