LANTARENVENSTER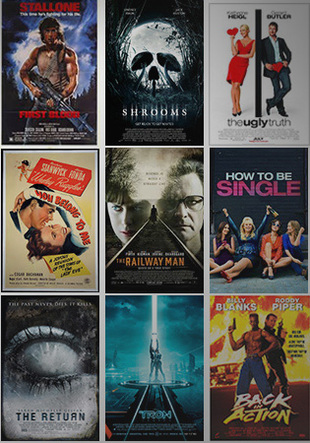 Special
FILMCURSUS: FILMGENRES EN FILMSTROMINGEN
105'
ma 29 mei | 19:30
alle vertoningen

>
Op 8 mei start er een nieuwe filmcursus. De cursus vindt plaats op zes maandagavonden, van 19:30 uur tot 21:00 uur. De cursusdagen zijn 8, 15, 22 en 29 mei en op 12 en 19 juni. Op maandag 5 juni is er geen cursus i.v.m. Pinksteren.
Filmgenres en filmstromingen
Mensen hebben vaak een specifieke voorkeur voor bepaalde filmgenres of filmstromingen. Iedereen kent de meest voor de hand liggende tijdloze filmgenres: de domme actiefilm, de voorspelbare (romantische) komedie, de lange dramafilm, de ongeloofwaardige sciencefictionfilm of de slechte horrorfilm. Deze films gaan te vaak uit van kant-en-klare filmformules. Toch zijn deze genres vaak gecompliceerder dan ze op het eerste gezicht lijken.
Maar hoe zijn deze genres ontstaan en hoe hebben ze elkaar beïnvloed? Er ontstaan ook steeds nieuwe genres, zoals de found-footage-film. En er zijn genres die bijna niemand meer kent, simpelweg omdat ze bijna nooit meer worden gemaakt, zoals het White Picket Fence genre.
Naast filmgenres zijn er ook filmstromingen, die vaak juist wel tijdgebonden zijn. Denk aan het Duits expressionisme van de jaren twintig of het Italiaans neorealisme van de jaren veertig en vijftig.
Maar wat is nu een abstracte film of een structuralistische film? Er zullen altijd filmmakers zijn die proberen buiten deze hokjes te blijven, maar lukt dat ook?
Over de docent: Rudi de Boer
Filmwetenschapper Rudi de Boer heeft altijd al een grote interesse gehad in alles wat met film te maken heeft.
Tijdens zijn studie theater-, film- en televisiewetenschappen begon hij zijn zoektocht naar de geschiedenis van film. In deze periode leerde hij verschillende filmculturen kennen en ontwikkelde hij een fascinatie voor suspense-meester Alfred Hitchcock.