LANTARENVENSTER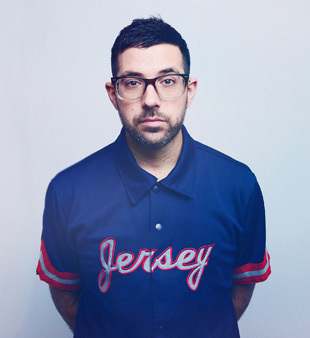 Fotografie: Shervin Lainez
moderne jazz
MARK GUILIANA JAZZ QUARTET
Deze voorstelling is verlopen
Dit is een concert met alleen zitplaatsen.
Ruim twee jaar na het voorstellen van zijn eerste kwartet-album Family First in LantarenVenster komt Mark Guiliana terug met een nieuw album op zak. Guiliana is een drummer uit New Jersey die al een imposante status heeft verworven. Sinds zijn deelname aan het zwanenzangalbum Black Star van David Bowie is die status nog verder toegenomen.
Mark is drummer, componist, docent, producer en oprichter van zijn eigen label Beat Music Productions. Maar de drummer is ook een veelgevraagd sideman. Zo deed hij mee aan een aantal albums van bassist Avishai Cohen en maakte hij deel uit van een duo met pianist Brad Mehldau, zoals te horen is op het album Mehliana: Taming The Dragon (2014). The New York Times schreef al: "Mr. Mehldau has found the ideal partner for this advanced species of rhythmic sleight-of-hand, a drummer around whom a cult of admiration has formed." Volgens de Irish Times is Guiliana bovendien snel op weg de meest invloedrijke drummer van de nieuwe jazzgeneratie te worden.
"Dat Mark Guiliana een van de meeste gedreven en geniale jazzdrummers van zijn generatie is mag duidelijk zijn. Met elk nieuw album voegt hij weer iets meer aan zijn eigen legacy toe." (Written in Music)
"Beatmakers will be sampling this guy… for years to come." (All Music)
"A leader worth following. A musician with vision. And beats." (JazzTimes Magazine)
"What happens when you add hard bop drum masters Elvin Jones and Art Blakey to a 1980s Roland 808 drum machine, divide the result by J Dilla and then multiply to the power of Squarepusher? Answer: Mark Guiliana." (Time Out London)
"For many observers, he's the guy to watch if you want to know where the great art of drumming is right now- and where it could be headed." (Modern Drummer Magazine)
Bezetting (onder voorbehoud):
Jason Rigby - tenorsax
Fabian Almazan - piano
Chris Morrissey - contrabas
Mark Guiliana - drums