LANTARENVENSTER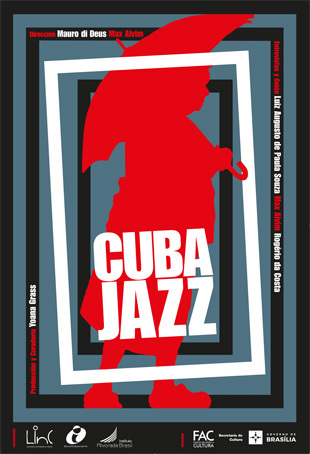 Openingsfilm
CUBAJAZZ
Max Alvim, Mauro di Deus
BR
2016
103'
Spaans gespr.
Engels ond.
za 26 aug | 12:00
alle vertoningen

>
KOOP KAARTEN
We openen Festival Latino Americano Rotterdam met een prachtige muziekdocumentaire.
De jazz is per definitie een muzieksoort die gebruik maakt van improvisatie en openstaat voor invloeden van buitenaf. In deze muziekdocumentaire, debuutfilm van de Braziliaan Max Alvim, is muziek dan ook de uitgelezen metafoor voor wat er nu gaande is in Cuba: een land dat zich na jarenlange (politieke en economische) isolatie steeds meer openstelt voor de rest van de wereld.
Met interessante visies en boeiende achtergrondinformatie van zowel muzikanten als andere deskundigen, valt er volop te genieten van prachtige live opnames en nieuwe ontwikkelingen in de Latin jazz op Cuba!
Jazz by definition is a type of music that makes use of improvisation and is open to external influences. In this music documentary, a first film by Brazilian Max Alvim, music is a well chosen metaphor for what's currently happening in Cuba: a land that after years of political and economical isolation is more and more open to the rest of the world. With interesting opinions and fascinating background information offered by both musicians and experts, there is so much to enjoy from the beautiful live performances and new developments in Latin jazz at Cuba!
Deze voorstelling hoort bij:


Festival Latino Americano Rotterdam 2017
Evenals:
O samba
Dick Verdult - Het is waar maar niet hier
Jeffrey
Toon alle 14 voorstellingen