LANTARENVENSTER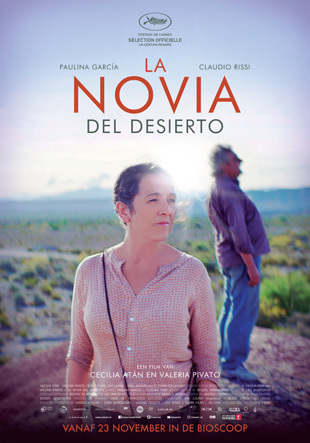 Special
LA NOVIA DEL DESIERTO
Cecilia Atán & Valeria Pivato
AR
2017
80'
Spaans gespr.
Engels ond.
VOORPREMIÈRE
VANDAAG | 19:15
alle vertoningen

>
KOOP KAARTEN
De 54-jarige Teresa heeft haar leven volledig gewijd aan het huishouden van een welgestelde familie in Buenos Aires. Als de familie verhuist, valt deze veilige basis weg en staat haar leven op zijn kop. De onzekerheid van deze nieuwe 'vrijheid' doet haar duizelen.
Met gedoseerde humor en gepaste afstand gefilmde roadmovie over een vrouw (glansrol voor de actrice uit Gloria) die op latere leeftijd - ongewild - het avontuur opzoekt en een hernieuwde band met haar omgeving aangaat.
The 54-year-old Teresa dedicated her life taking care of the household of a wealthy family in Buenos Aires. When the family moves, her safe haven suddenly disappears which turns her life upside down. The insecurity of this new 'freedom' makes her dizzy. This roadmovie, with dosed humour and shot with a certain distance, is about a woman (star role for the actress of Gloria) looking for life at an older age and reconnecting with her surroundings.
Deze voorstelling hoort bij: