LANTARENVENSTER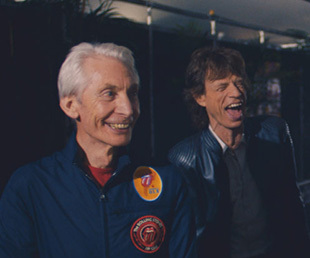 openluchtfilm
THE ROLLING STONES OLÉ, OLÉ, OLÉ!: A TRIP ACROSS LATIN AMERICA
Paul Dugale
VS, GB
2016
105'
Spaans, Engels gespr.
Engels ond.
Deze film projecteren we in de openlucht, op het terras van LantarenVenster!
Met de succesvolle tournee langs tien steden in Latijns-Amerika hebben de Rolling Stones opnieuw een bladzijde in de muziekgeschiedenis geschreven. Deze geweldige documentaire volgt hun toer; een muzikale roadmovie langs vele fans met als hoogtepunt hun bezoek aan Havana waar zij als eerste rockband ever optreden! Ondertussen (b)lijken de Stones nog even levendig en krachtig als vroeger.
With a successful tour visiting ten cities in Latin America, the Rolling Stones wrote yet another page in music history. This amazing documentary follows the band on this tour; a musical road movie, visiting numerous fans. The historical performance in Havana is the trip's highlight, where they performed as the first rock band ever! Meanwhile, the Stones seem as lively and powerful as never before.
Deze voorstelling hoort bij: