LANTARENVENSTER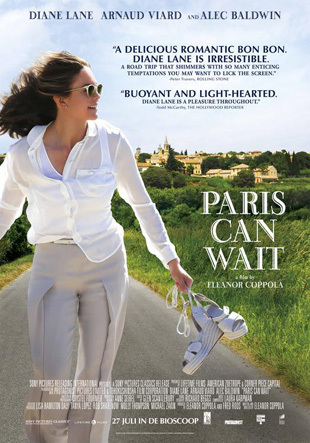 Film
PARIS CAN WAIT
BONJOUR ANNE
Eleanor Coppola
Verenigde Staten
2016
92'
Engels, Frans gespr.
Nederlands ond.
7E WEEK Deze voorstelling is verlopen
Eleanor Coppola, echtgenote van Francis Ford Coppola en moeder van Sofia Coppola, maakt op haar 81e levensjaar haar speelfilmdebuut met Paris Can Wait, waarin Diane Lane op roadtrip gaat van Zuid-Frankrijk naar Parijs.
Anne (Diane Lane - Under The Tuscan Sun) is de echtgenote van een succesvolle filmproducent (Alec Baldwin - Still Alice). Samen met Jacques (Arnaud Viard), een Franse collega van haar man, gaat zij op een roadtrip van Zuid-Frankrijk naar Parijs.
Onderweg maakt Anne kennis met de Franse cultuur en keuken, geniet ze van het prachtige landschap en heeft ze steeds minder haast om naar Parijs te gaan.
Paris Can Wait werd in de Verenigde Staten uitgebracht als Bonjour Anne.
Van dochter Sofia Coppola is vanaf 7 september The Beguiled te zien.
★★★ NRC
"luchtig en speels ... een prettige zomerfilm"