LANTARENVENSTER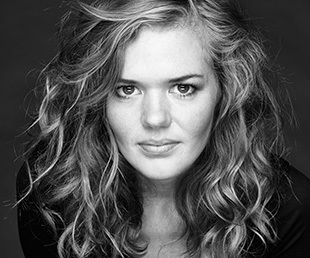 Muziek
CODARTS YOUNG TALENT BIGBAND & KATHRINE WINDFELD (DK)
UITVERKOCHT Deze voorstelling is verlopen
De Codarts Young Talent Bigband bestaat uit de beste muziekstudenten van het conservatorium in Rotterdam. In de vorige editie van Festival Jazz International Rotterdam speelde de big band onder leiding van Ben van den Dungen en Søren Ballegaard stukken van Oliver Nelson, Duke Ellington en Horace Silver. Dit jaar komt de Deense dirigent en componiste Kathrine Windfeld speciaal voor dit project over om een week met de studenten te werken. Het resultaat van die samenwerking kun je zowel op het festival in Nijmegen als Rotterdam beluisteren.
Kathrine Windfeld geldt als een veelbelovend bigband-componiste en is speciaal in het kader van het Rotterdamse festivalthema The Nordic in samenwerking met Codarts uitgenodigd.
Deze voorstelling hoort bij:


Festival Jazz International Rotterdam 2017
Evenals:
Marquis Hill Blacktet (VS)
The Pack Project met Thomas Pol (NL)
Alessandro Fongaro's CLOD!
Toon alle 11 voorstellingen