LANTARENVENSTER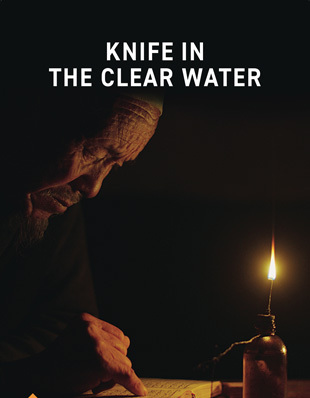 Film
KNIFE IN THE CLEAR WATER
QINGSHUI LI DE DAOZI
Xuebo Wang
China
2016
92'
Mandarijn gespr.
Nederlands ond.
2E WEEK
VANDAAG | 18:45
alle vertoningen

>
KOOP KAARTEN

Een prachtige, minimalistische film die zich afspeelt bij de Hui-Chinezen, een bevolkingsgroep in China, die het islamitisch geloof aanhangt. Ze zijn verwant aan de Han-Chinezen, met als grootste verschil de islam. Bij een volkstelling in 2000 waren er bijna tien miljoen mensen die zich tot deze bevolkingsgroep rekenden. De Hui zijn van verschillende afkomst, maar de meesten komen uit het oosten van China waar Arabieren hen bekeerd hebben tot de islam.
Knife in the Clear Water begint met de begrafenis van een vrouw. Haar man en de zoon met zijn vrouw en kinderen blijven achter. Ze leven op het platteland op een immens weidse vlakte en zijn straatarm. Hun enige bezit zijn een paar kippen en een stier. De zoon wil graag de stier opofferen voor een ceremonie ter ere van zijn moeder. De vader heeft daar zichtbaar moeite mee, maar respecteert de wens van zijn zoon. De stier voelt zijn dood als het ware aankomen en stopt met eten en drinken. Hij ziet het 'mes in het heldere water' dat hij geacht wordt op te drinken. Als de stier op het einde wordt geslacht vertrekt de vader het weidse, met sneeuw bedekte landschap, in.
De zorgvuldige composities in Knife in the Clear Water refereren aan grote Russische meesters als Andrey Tarkovski en Andrey Zvagintsev. Kortom: een verhaal met een geweldige intensiteit op uiterst poëtische wijze verteld.