LANTARENVENSTER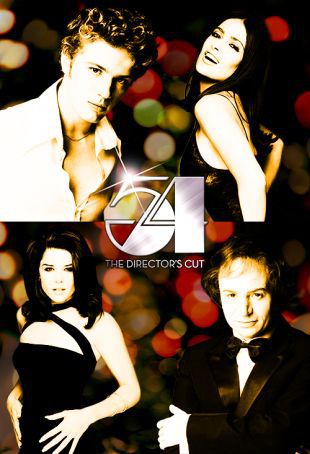 Special
54: THE DIRECTOR'S CUT
Mark Christopher
Verenigde Staten
1998
106'
Engels gespr.
niet ond.
CLASSIC Deze voorstelling is verlopen
Studio 54 was eind jaren zeventig de beroemdste nachtclub van New York. Met disco, drank en drugs, en heel veel celebrities. De club ging al na een paar jaar ter ziele en een herstart was ook niet succesvol.
In 1998 vertelde regisseur Mark Christopher het verhaal van de mythische nachtclub aan West 54th Street. Het donkere, broeierige en homo-erotische karakter van de film was voor distributeur Miramax te veel van het goede. Studio 54 werd pas uitgebracht nadat er veertig minuten waren uitgeknipt en dertig minuten nieuw geschoten materiaal aan was toegevoegd.
Recensenten maakten gehakt van de film en het publiek bleef massaal weg. Regisseur Mark Christopher hield er een rotgevoel aan over. De uitgebrachte, verminkte versie werd spottend 55 genoemd.
Nu heeft Christopher de film alsnog zo gemaakt als hij eigenlijk wilde. We zien de knappe, opportunistische Shane uit New Jersey (Ryan Philippe) die van eigenaar Steve Rubell (een serieuze rol van Mike Myers) een baantje in de club krijgt. Daar geeft Shane zich over aan het hedonisme van de rich and famous.
Deze nieuwe versie werd in 2016 enthousiast ontvangen op het filmfestival van Berlijn. De film bevat een paar onscherpe stukken. Dit zijn originele opnamen uit 1998 die verloren zijn geraakt en op een oude VHS band zijn teruggevonden. Deze beelden zijn uiteindelijk verwerkt in 54: The Director's Cut.
Deze voorstelling hoort bij: