LANTARENVENSTER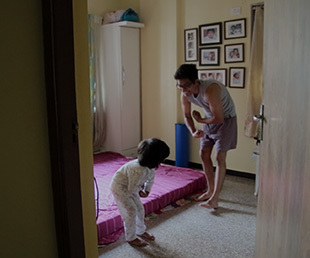 Special
INDIA IN A DAY
Richie Mehta, Aniruddha Chatterjee
GB
2016
86'
Engels, Hindi gespr.
Engels ond.
Deze voorstelling is verlopen
Een verslag van het leven in India op 10 oktober 2015. Een oproep van Ridley Scott voor het maken van een film over hun dagelijkse leven aan alle bewoners van India leverde honderden uren filmmateriaal op. De montage kostte meer dan een jaar, maar leverde een fascinerende film op.
Door bijzondere en alledaagse momenten in de stad en het platteland te laten zien, ontstaat een spontaan beeld van India door de ogen van de bewoners.
A report of life in India on 10 October 2015. An appeal by Ridley Scott to all inhabitants of India to make a film about their daily life generated hundreds of hours of film material. Editing took more than a year, but it resulted in a fascinating film. By showing remarkable and ordinary moments in the city and countryside, the film offers a spontaneous impression of India through the eyes of its inhabitants.
Deze voorstelling hoort bij:


Architecture Film Festival Rotterdam 2017
Evenals:
Life and Death of an Architect
Lutah: A Passion for Architecture, A Life in Design
Having a Cigarette with Alvaro Siza
Toon alle 29 voorstellingen