LANTARENVENSTER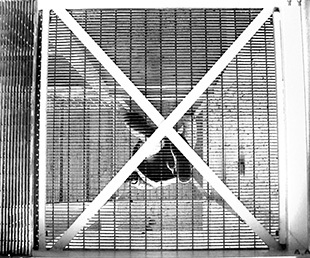 Special
HABITAT: PERSONAL NOTES
HABITAT: NOTE PERSONALI
Emiliano Dante
IT
2014
56'
Italiaans gespr.
Engels ond.
Deze voorstelling is verlopen
Na de aardbeving van 2009 komt regisseur Emiliano Dante tijdelijk in een tentenkamp te wonen. Toenmalig president Silvio Berlusconi belooft dat voor de winter alle tenten vervangen worden door degelijke huizen. Hij houdt woord. Op 14 kilometer van zijn oude huis krijgt Dante een eigen huis. Maar het geluk vindt hij er niet.
In Habitat, Personal Notes vertelt hij op een persoonlijke manier het verhaal van de bewoners van de Berlusconi houses. Hoe de aardbeving hen blijft achtervolgen. Hoe een kraker vastgoed gaat verkopen en dat het hebben van een huis niet hetzelfde is als het vinden van een thuis.
After the 2009 earthquake, director Emiliano Dante ended up living temporarily in a tented village. The then president Silvio Berlusconi promised that all tents would be replaced by proper houses before winter. He kept his promise. Dante is given a new home fourteen kilometres from his old one. But he doesn't find happiness there. In Habitat: Personal Notes, he offers a personal account of the stories of the residents of the Berlusconi houses. How does the earthquakes continue to affect them? How does a squatter start to sell property? And why is having a house not the same as finding a home?
En:
Il grande cretto di Gibellina
Petra Noordkamp | NL | 15'
Er was niets meer over van het Italiaanse stadje Gibellina na de aardbeving in 1968. Men besloot het stadje een paar kilometer verderop weer op te bouwen. Kunstenaar Alberto Burri maakte van de puinhopen van het oude stadje, op verzoek van de burgemeester, een kunstwerk.
An earthquake in 1968 totally destroyed the Italian town of Gibellina. It was decided to rebuild the town a few kilometres further away. At the invitation of the mayor, artist Alberto Burri made a work of art out of the ruins. He covered them in concrete, thereby creating one of the most bizarre artworks in Europe.
Deze voorstelling hoort bij:


Architecture Film Festival Rotterdam 2017
Evenals:
Citizen Jane: Battle for the City
l'Amatore
Building Hope: The Maggie's Centres
Toon alle 14 voorstellingen