LANTARENVENSTER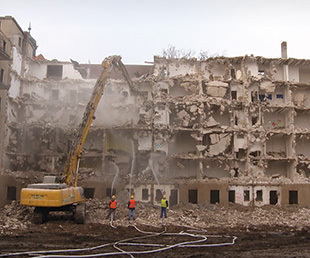 debat + film
CITY FOR SALE
DEBAT + FILM
Andreas Wilcke
DE
2015
142'
Duits, Engels gespr.
Engels ond.
Deze voorstelling is verlopen
20:30 uur | debat
21:45 uur | film
Na New York en Londen lijkt Berlijn de nieuwste place to be voor internationale investeerders in vastgoed. Vier jaar lang volgde Andrea Wilcke de soms meedogenloze aanjagers van de verandering. Vastgoedmakelaars op zoek naar buitenlands geld, spaarders op zoek naar rendement en politici die met de rug tegen de muur staan.
City for Sale is een beklemmende film over de conflicten die de komst van het internationale kapitaal uitlokt. De stad als een commodity. Nu is het Berlijn, who's next? De vraag die rest: van wie is de stad?
After New York and London, Berlin seems to be the latest target for international property investors. Andrea Wilcke spent four years following the often-ruthless forces of change. Property agents in search of foreign capital, savers in search of interest, and politicians with their backs against the wall. City for Sale is a haunting film about the conflicts unleashed by the arrival of international capital. The city has become a commodity. Now it's Berlin, but who's next? The question that remains: who owns the city?
Deze voorstelling hoort bij:


Architecture Film Festival Rotterdam 2017
Evenals:
Archiprix International
IABx on Culture
Meet the Makers - talk show
Toon alle 60 voorstellingen