LANTARENVENSTER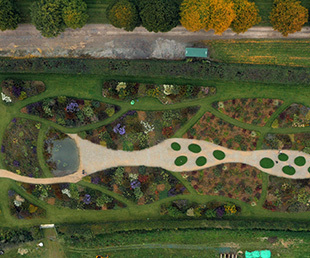 Special
FIVE SEASONS: THE GARDENS OF PIET OUDOLF
Thomas Piper
US
2013
76'
Nederlands, Engels gespr.
Engels ond.
Deze voorstelling is verlopen
Een film over de bevlogenheid van een rusteloze zoeker. Het werk van Piet Oudolf is wereldwijd bekend. Zijn ontwerp voor de High Line in New York is misschien wel zijn bekendste werk. Door seizoenen niet als belemmering te zien, maar juist in zijn voordeel te gebruiken, zijn Oudolfs ontwerpen veranderlijk en spannend. Maar altijd is de hand van de meester te zien.
In de film vertelt hij over zijn visie op het ontwerpen. En laat zien dat design en architectuur over meer gaat dan stenen en beton.
A film about the enthusiasm of a restless searcher. The work of Piet Oudolf is famed the world over. His design for the High Line in New York is perhaps his most celebrated work. By viewing seasons not as limitations but by using them to his advantage, Oudolf designs schemes that evolve in exciting fashion. But the hand of the master is always evident. In the film he talks about his vision of design, and shows that architecture is about more than stone and concrete.
Deze voorstelling hoort bij: