LANTARENVENSTER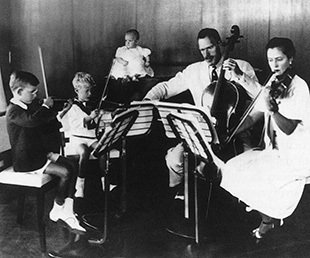 Special
WINDSHIELD: A VANISHED VISION
& THE OYLER HOUSE
Elissa Brown & Mike Dorsey
US
2016
92'
Engels gespr.
Geen ond.
Deze voorstelling is verlopen
In 1959 vroeg een working class-ambtenaar uit het gehucht Lone Pine in Calinforna aan de wereldberoemde architect Ricard Neutra een huis te ontwerpen voor zijn gezin. Tot zijn grote verbazing stemde Neutra in. Het was begin van een ongebruikelijke vriendschap die zou duren tot 1970.
In de film wordt het verhaal verteld van the Oyler House. Met interviews met Richard Oyler, actrice Kelly Lynch, Neutra's twee zonen en de beroemde vastgoedmakelaar uit L.A. Crosby Doe.
In 1959, a working-class government employee in the tiny desert town of Lone Pine, California, asked world-famous modern architect Richard Neutra to design his modest family home. To his surprise, Neutra agreed. Thus began an unlikely friendship that would last until Neutra's death in 1970.
The Oyler House: Richard Neutra's Desert Retreat tells the story of this house and its stunning desert setting through interviews with Richard Oyler, actress Kelly Lynch, who currently owns the house, Neutra's two sons, and well-known LA real estate agent Crosby Doe.
Deze voorstelling hoort bij:


Architecture Film Festival Rotterdam 2017
Evenals:
Work in Progress: Leaning Towers
Istanbul Echoes
Eero Saarinen: The Architect Who Saw the Future
Toon alle 24 voorstellingen