LANTARENVENSTER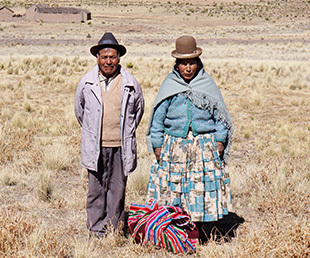 Special
CHOLET
THE WORK OF FREDDY MAMANI
Isaac Niemand
BR
2016
85'
Spaans gespr.
Engels ond.
Deze voorstelling is verlopen
Is het kitsch of is het authentiek? Op meer dan 4000 meter hoogte voltrekt zich in de Boliviaanse boomtown El Alto een wonder. Al vijftien jaar lang bouwt self made architect Freddy Mamani aan zijn Cholets. Met hun hallucinerende kleuren en onstuimige barokke vormen zijn de gebouwen opvallende diamanten in het voornamelijk grauwe stedelijke landschap.
Meer dan zestig zijn er inmiddels gebouwd en overal ter wereld heeft het fenomeen inmiddels bellen doen rinkelen. Zijn het niet meer dan exotische extravaganza of is hier sprake van authentieke architectuur verbonden met de Andean architecture van het Aymara volk dat al eeuwenlang de hoogvlaktes van Bolivia bewoont?
Is it kitsch or authentic? A wonder is unfolding at an altitude above 4000 metres in the Bolivian boomtown of El Alto. For the past fifteen years, self-made architect Freddy Mamani has been building his Cholets here. With their hallucinating colours and unruly baroque forms, the buildings are striking jewels in a predominantly drab landscape. He has already completed more than sixty of them, and the phenomenon is grabbing the attention of people all over the world. Are these nothing more than exotic extravagances, or is this authentic architecture related to the Andean architecture of the Aymara people who have lived on the plateaus of Bolivia for centuries? Off to Bolivia to meet the 'Gaudi of the Andes'!
Deze voorstelling hoort bij: