LANTARENVENSTER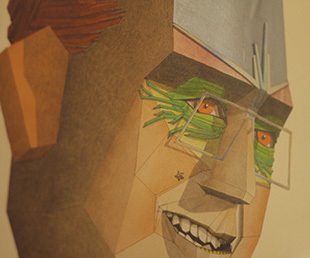 Special
MUNDO SALAMONE: THE PAMPA REINVENTED
MUNDO SALAMONE. LA REINVENCIÓN DE LA PAMPA
Ezequiel Hilbert
AR
2014
90'
Spaans gespr.
Engels ond.
Deze voorstelling is verlopen
De architectuur van de Argentijnse architect Fransisco Salamone is ook wel eens vergeleken met de filmsets van Metropolis. Excentriek en met veel gevoel voor drama. Zijn omvangrijke oeuvre is nogal beladen vanwege Salamone's aktiviteiten onder voormalige fascistische regimes. Langzaam komt er een herwaardering voor de unieke architectuur van deze kleurrijke Argentijnse architect.
Een fascinerende roadmovie door de uitgestrekte pampa's van Argentinie.
The architecture of Argentinian architect Francisco Salamone has been compared to the film sets of Metropolis: eccentric and with a heightened sense of drama. Salamone's activities under his country's fascist regimes has cast a shadow on his vast body of work, but the unique architecture of this colourful Argentinian architect is gradually being rediscovered. A fascinating road movie through the vast pampas of Argentina.
Deze voorstelling hoort bij:


Architecture Film Festival Rotterdam 2017
Evenals:
The Road
Work in Progress: Leaning Towers
Windshield: A Vanished Vision
Toon alle 22 voorstellingen