LANTARENVENSTER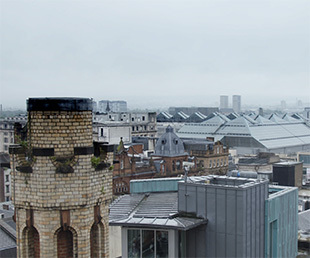 Special
DISPOSSESSION: THE GREAT SOCIAL HOUSING SWINDLE
Paul Sng
GB
2017
82'
Engels gespr.
MET INLEIDING Deze voorstelling is verlopen
Inleiding door Brian Doucet.
Hoe het nieuw liberalistische denken de scheidslijn tussen rijk en arm in de steden vergrootte. Dispossession is een fascinerend overzicht van de falende woningbouwpolitiek van de afgelopen decennia in Engeland. Aan de ene kant een chronisch tekort aan sociale woningbouw, aan de andere kant een niets ontziende oorlog over winsten in de vrije sector. Na het zien van deze film rest maar een advies: be aware! Een voorbeeldfilm voor wie de leefbare stad en zijn bewoners aan het hart gaat.
How new liberalist thinking has widened the gap between rich and poor in cities. Dispossession is a fascinating overview of the failing housing policies of recent decades in England. On the one hand a chronic shortage of social housing, and on the other a ruthless war for profit in the private sector. Based on the film, there's only one piece of advice: beware! An exemplary film for anybody who holds the humane city and its inhabitants dear.
Voorfilm:
Streets in the Sky
Joe Gilbert | GB | 7'
Een korte vertelling over het unieke brutalistische ontwerp van the Robin Hood Gardens estate in Londen, dat met sloop wordt bedreigd.
It won't be long before the curtain falls for good on Robin Hood Gardens, the acclaimed and reviled masterwork by Alison and Peter Smithson. A renewed indictment of opportunistic government policy in London that is at the expense of social housing.
Deze voorstelling hoort bij: