LANTARENVENSTER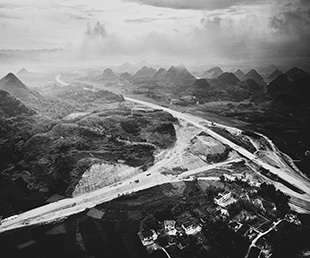 Special
THE ROAD
Zanbo Zhang
CN, DK
2015
95'
Chinees gespr.
Engels ond.
Deze voorstelling is verlopen
The Road is het meedogenloze verhaal van de aanleg van een snelweg door China. Nietsontziend wordt door het dorp Hunan geploegd. Een graf wordt omgespit, een tempel platgegooid en schade aan huizen wordt met een aalmoes afgedaan. Alle klachten worden afgeschoven met de mededeling dat het bedrijf ervoor zal betalen.
Ondertussen ontvangen partijleden voor het oog van de camera smeergeld om de bouw zo snel mogelijk te laten verlopen. Hoe langer het project duurt, hoe meer verzet het oproept.
The Road is a merciless story about the construction of a motorway through China. It cuts a swathe through the village of Hunan. A grave is churned up, a temple flattened and the damage to homes made good with a small handout. All complaints are fobbed off with the message that the company will pay.
In the meantime, party members take bribes in front of the camera to ensure that construction proceeds without delays. The longer the project takes, the more resistance it generates.
Deze voorstelling hoort bij:


Architecture Film Festival Rotterdam 2017
Evenals:
Dream Empire
Mundo Salamone: The Pampa Reinvented
Work in Progress: Leaning Towers
Toon alle 21 voorstellingen