LANTARENVENSTER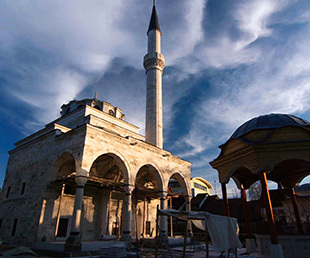 Special
THE DESTRUCTION OF MEMORY
Tim Slade
US
2016
81'
Engels gespr.
Deze voorstelling is verlopen
Iedereen herinnert zich het opblazen van de uit de rotsen gehakte Boeddhabeelden door de Taliban in Afghanistan. Moderne oorlogvoering draait om het vernietigen van cultureel kapitaal. Zo verliest een bevolking zijn geheugen en zijn identiteit. Met voorbeelden uit recente oorlogen in Bosnië, Syrië en Irak toont de film de gruwelijke realiteit van mentale oorlogsvoering waarin iconische gebouwen het eerste slachtoffer zijn.
De film stelt een urgente kwestie aan de kaak en bevraagt de rol van internationale gemeenschap in het beschermen van cultureel erfgoed.
Everybody recalls the Taliban's destruction of the Buddha sculptures carved out of rock in Afghanistan. Modern warfare revolves around the destruction of cultural capital, causing a people to lose its memory and identity. With examples from recent wars in Bosnia, Syria and Iraq, the film captures the terrible reality of mental warfare in which iconic buildings are the first victim.
The film raises an important issue and questions the role of the international community in protecting cultural heritage.
Deze voorstelling hoort bij:


Architecture Film Festival Rotterdam 2017
Evenals:
Roger D'Astous
Dispossession: The Great Social Housing Swindle
Togliatti(grad)
Toon alle 33 voorstellingen