LANTARENVENSTER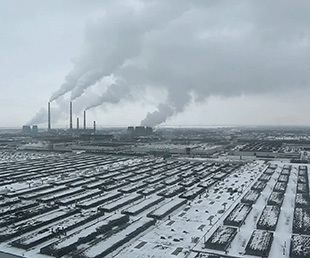 Special
TOGLIATTI(GRAD)
Federico Schiavi, Gian Piero Paolombini
IT
2014
96'
Italiaans, Russisch gespr.
Engels ond.
Deze voorstelling is verlopen
Eind jaren zestig wordt in nauwelijks 36 maanden tijd in het hart van de Russische steppe de gigantische fabrieksstad Togliatti uit de grond gestampt. Russen en Italianen bouwen gezamenlijk aan een enorm fabriekscomplex waar een kopie van de Fiat 124 als het merk Lada bij honderdduizenden van de band moet rollen. De nieuwe stad krijgt de naam van de Italiaanse communistische leider Togliatti.
Togliattigrad is het verbijsterende verhaal van een onwaarschijnlijke internationale samenwerking, vol misverstanden en verkeerd begrepen bedoelingen, gedurende de dreiging van de Koude Oorlog. Een stad voor honderdduizenden inwoners die hun hoop hadden gevestigd op de toekomst van de modern auto-industrie.
In the late 1960s, the gigantic factory city of Togliatti was built on the steppes of Russia in under 36 months. Russians and Italians joined together to construct a vast factory complex where hundreds of thousands of copies of the Fiat 124 would roll off the conveyer belt as Ladas. The new city was named after the Italian communist leader Togliatti. Togliattigrad is the amazing story of an improbable international collaboration, full of misunderstandings and miscommunicated intentions, under the threatening clouds of the Cold War. A city where hundreds of thousands of inhabitants had set their hopes on the future of the modern automobile industry.
Deze voorstelling hoort bij:


Architecture Film Festival Rotterdam 2017
Evenals:
Dispossession: The Great Social Housing Swindle
The Hotel
Bulkland
Toon alle 35 voorstellingen