LANTARENVENSTER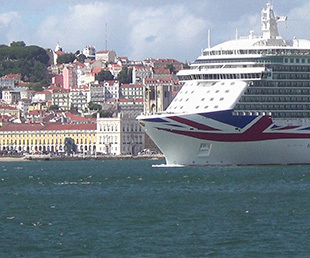 Special
EARTHQUAKE TOURISM
Left Hand Rotation Collective
PT
2016
43'
Engels gespr.
MET INLEIDING Deze voorstelling is verlopen
In 1755 werd Lissabon opgeschrikt door een aardbeving die de stad verwoestte. De toeristenstroom waardoor de stad nu wordt overspoeld, heeft hetzelfde effect. De oude stad verdwijnt en maakt ruimte voor hotels, duur vastgoed en toerisme. De monocultuur die daarmee gepaard gaat is in deze film goed te zien. Segways, dubbeldekkers, golfkarretjes en tuktuks met de tekst: 'keep smiling you are in Lisbon'. Met een zekere ernst maar niet zonder humor laat de film zien hoe Lissabon verandert in een openluchtmuseum van fake authenticiteit. Waar holle frasen de toerist de illusie moet geven dat hij het ware Lissabon ziet.
In 1755 Lisbon was rocked by an earthquake that destroyed the city. The masses of tourists who now flood the city have a similar effect. The old centre is disappearing to make way for hotels, expensive properties and tourists. The accompanying monoculture is clearly visible in this film. Segways, double decker busses, golf carts and tuk-tuks emblazoned with the slogan: 'Keep smiling, you're in Lisbon'. With a mixture of seriousness and humour, this film shows how Lisbon is changing into an open-air museum of fake authenticity. A place where empty slogans give tourists the illusion that they are seeing the true Lisbon.
En:
Construction Lines
Max Colson | UK | 8'
Een korte animatie die op een geestige manier commentaar levert op de woonwensen van miljonairs in Londen.
A short animation that offers a witty commentary on the housing wishes of millionaires in London.
Deze voorstelling hoort bij:


Architecture Film Festival Rotterdam 2017
Evenals:
Some Kind of Joy: The Inside Story of Grimshaw in Twelve Buildings
After Spring
What We Have Made
Toon alle 43 voorstellingen