LANTARENVENSTER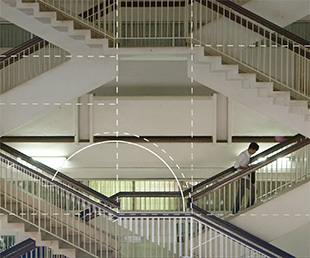 Special
THE MAN WHO BUILT CAMBODIA
Christopher Rompré
FR
2016
38'
Geen gespr.
Engels ond.
MET INLEIDING Deze voorstelling is verlopen
Het dramatische verhaal van de Cambodjaanse architect Vann Molyvann wiens modernistische architectuur een belangrijk symbool was van het onafhankelijke Cambodja. Gevlucht voor de militaire coup in 1970, maar inmiddels weer teruggekeerd, bezoekt hij zijn oude meesterwerken. Wat rest er nog van het oude elan en is hij in staat nog iets te betekenen voor de opbouw van zijn geliefde werk?
Francis Kéré: An Architect Between
Daniel Schwartz | DE, SW, BF | 19'
De in Burkina Faso geboren architect volgde een opleiding in Duitsland. In zijn werk maakt hij op een inventieve wijze gebruik van westerse technieken en Afrikaanse materialen. Het resultaat is een poëtische architectuur die zowel aanspraak doet op een emotionele beleving als duurzaam materiaalgebruik. De film belicht enkele van zijn nieuwste werken in Burkina Fasso. Kéré ontwierp in de zomer van 2017 het paviljoen voor de Serpentine Gallery in Londen.
Born in Burkina Faso, architect Francis Kéré was educated in Germany. In his work he makes inventive use of western techniques and African materials. The result is a poetic architecture that appeals to the emotions and makes use of sustainable materials. The film illuminates some of his latest works in Burkina Faso. In the summer of 2017, Kéré designed a pavilion for the Serpentine Gallery in London.
Serpentine Pavilion 2017: Francis Kere
UK | 9'
Op de laatste dag van het AFFR zal hij worden afgebroken: het Serpentine Pavillion van Francis Kéré in Londen. Zijn inzending voor het jaarlijks nieuw te bouwen paviljoen had alle kenmerken van de Afrikaanse dorps architectuur: de samenkomst onder een boom, gebruik van natuurlijke ventilatie en minimaal gebruik van materialen. De film geeft een fraai overzicht van Kéré's motieven en achtergronden.
The last day of AFFR is the day the Serpentine Pavilion in London by Francis Kéré is demolished. His design for the annual pavilion bears all the hallmarks of African village architecture: the gathering under a tree, the use of natural materials and an economy of means. The film offers a good overview of Kéré's motives and backgrounds.
Deze voorstelling hoort bij: