LANTARENVENSTER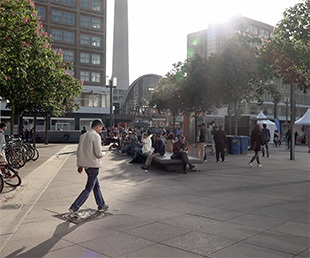 Special
WHOSE CITY?
Hans Christian Post
DE
2016
54'
Duits gespr.
Engels ond.
Deze voorstelling is verlopen
Het ideaalbeeld van Berlijn als een open en diverse stad, zoals dat werd geformuleerd na de Duitse eenwording in 1989, ligt onder vuur.
De film analyseert op indringende wijze of de idealen van die eerste optimistische jaren nog gelden. Een ontnuchterende kijk op een stad die opnieuw verscheurd dreigt te raken. Een nieuw hoofdstuk in het City for Sale-debat.
The ideal image of Berlin as an open and diverse city, which emerged after German unification in 1989, is under threat. This penetrating film investigates whether the ideals of those early optimistic years still apply. A sobering look at a city that is in danger of being torn apart again. A new chapter in the 'City for Sale' debate.
Deze voorstelling hoort bij:


Architecture Film Festival Rotterdam 2017
Evenals:
Chinese New Flower
AFFR Secret Preview
The Art of Recovery
Toon alle 53 voorstellingen