LANTARENVENSTER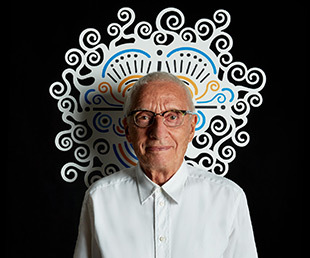 I wanted to be Walt Disney
Special
I WANTED TO BE WALT DISNEY
Francesca Molteni
IT
2016
35'
Italiaans gespr.
Engels ond.
Deze voorstelling is verlopen
Een architect die niet genoeg geëerd kan worden om zijn originaliteit. Hij wilde eigenlijk geen architect worden, maar liever iemand als Walt Disney. Gelukkig werd hij toch architect zodat we niet naar een pretpark hoeven om zijn werk te kunnen zien.
An architect who cannot be praised highly enough for his originality. He didn't actually want to become an architect, but rather someone like Walt Disney. Luckily, he did become one, so we don't have to visit an amusement park to see his work.
Voorfilms:
Deep Into The Surface
Claudio Esposito | IT | 3'
Een gedetailleerde impressie van het hoofdkantoor van Société Privée de Gérance in Genève, dat werd ontworpen door Giovanni Vaccarini.
A detailed impression of the head office of Société Privée de Gérance in Geneva, designed by Giovanni Vaccarini.
City of Walls
Eneos Çarka | AL | 22'
Een korte film over de scene van graffitikunst in de Albanenese hoofdstad Tirana, waar plotseling de overheid ook een rol wil spelen.
A short film about the graffiti scene in the Albanian capital Tirana, where the government suddenly wants to play a role.
Remember Souvenir: Denis Meyers
Emma Dessouroux | BE | 5'
Het beroemde Solvay gebouw in Brussel is inmiddels gesloopt en daarmee verdween ook het gigantische kunstwerk dat Denis Meyers erin had aangebracht. Nog een keer kunnen we het in deze film bewonderen.
The celebrated Solvay building in Brussels has been demolished, and along with it the gigantic artwork that Denis Meyers made for it. We can admire it once again in this film.
Deze voorstelling hoort bij:


Architecture Film Festival Rotterdam 2017
Evenals:
Building Hope: The Maggie's Centres
Out of Darkness
Sadar+Vuga XX
Toon alle 17 voorstellingen