LANTARENVENSTER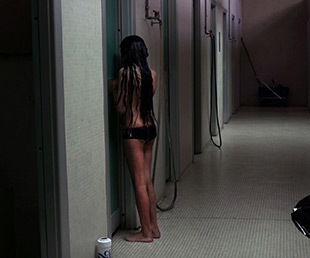 Special
BATH PEOPLE
Stefania Bona, Francesca Scalisi
IT
2015
59'
Italiaans gespr.
Engels ond.
Deze voorstelling is verlopen
Een innemend portret van het laatste badhuis in Turijn, waar dagelijks een grote verscheidenheid van mensen elkaar treft. Door de diversiteit van bezoekers vormt zich langzaam maar zeker een beeld van een stad, waar armoede aan de orde van de dag is. Een prachtig inkijkje in een publieke ruimte die bijna helemaal verdwenen is.
An endearing portrait of the last bathhouse in Turin, where a wide variety of people come together every day. The diversity of visitors gradually paints a portrait of the city, where poverty is commonplace. A magnificent glimpse into a public domain that has almost vanished.
En:
Alone Together, The Social Life of Benches
Esther Johnson | UK | 18'
Je zou het de 2017 variant van de beroemde film uit 1968 The secret life of public spaces kunnen noemen. Wat kunnen we leren van de publieke ruimte en hoe gaan mensen om met de banken die er worden geplaatst? Zitten als werkwoord.
You could call it the 2017 version of the celebrated 1968 film The Secret Life of Public Spaces. What can we learn from public space and how do people use the benches placed there? Sitting as a verb.
Deze voorstelling hoort bij:


Architecture Film Festival Rotterdam 2017
Evenals:
Eero Saarinen: The Architect Who Saw the Future
Life and Death of an Architect
India in a Day
Toon alle 27 voorstellingen