LANTARENVENSTER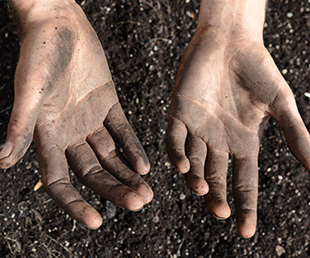 Special
WILD PLANTS
Nicolas Humbert
CH, DE
2016
108'
Engels gespr.
Deze voorstelling is verlopen
Is dit de nieuwe stedenbouw? Een fraai gefilmd portret van een groep guerilla garderners in Detroit.
De inwoners brengen kleinschalige landbouw naar de stad en geven de natuur de ruimte die door die verdwenen industrie is achtergelaten. Bewoners filosoferen over de relatie tussen mens en natuur en de zegeningen die het tuinieren hun geeft. Met kleine stappen proberen zij hun utopie werkelijkheid te laten worden.
Is this the new urban design? A splendidly filmed portrait of a group of guerrilla gardeners in Detroit. Inhabitants introduce small-scale agriculture into the city and restore nature to space left vacant by the decline of industry. Residents ruminate on the relation between mankind and nature and the blessings of gardening as they seek to make their utopia a reality step by step.
Deze voorstelling hoort bij:


Architecture Film Festival Rotterdam 2017
Evenals:
Relics of the Future
Some Kind of Joy: The Inside Story of Grimshaw in Twelve Buildings
Earthquake Tourism
Toon alle 41 voorstellingen