LANTARENVENSTER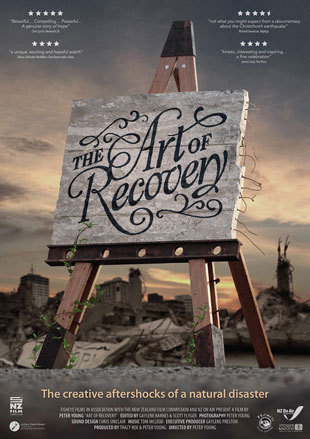 debat + film
Deltametropool Debate
THE ART OF RECOVERY
Peter Young
NZ
2015
85'
Engels gespr.
Deze voorstelling is verlopen
Film
Op 22 februari 2011 wordt Christchurch opgeschrikt door een aardbeving van 6,3 op de schaal van Richter. Het laat de stad in een puinhoop achter. Nadat het eerste puin geruimd is, wordt de veerkracht van de samenleving zichtbaar. De ruimte die de ingestorte gebouwen hebben achtergelaten, biedt ruimte voor creativiteit.
Plotseling is er ruimte om te dansen en te tuinieren. De film laat zien hoe de publieke ruimte bottom-up opnieuw uitgevonden wordt. En stelt daar de gecentraliseerde overheidsplannen voor herstel tegenover. Hoe breng je de ziel van een stad terug na een ramp.
O 22 February 2011, Christchurch was hit by an earthquake that registered 6.3 on the Richter Scale. It left the city in ruins. The rubble was cleared to reveal the resilience of the community. The space left behind by the collapsed buildings opens up space for creativity. Room for dancing and gardening suddenly emerges. The film shows how public space is rediscovered from the bottom up, and contrasts this with the government's centralized plans for redevelopment. How can you restore the soul of a city after a disaster?
Debat
Na de vertoning van The Art of Recovery organiseert Vereniging Deltametropool een debat over de vraag 'Hoe integreer je tijdelijke initiatieven en maatschappelijke energie in institutionele planning en ontwikkeling?'. Aan de hand van een aantal geslaagde voorbeelden proberen we erachter te komen hoe het is gelukt om tijdelijke initiatieven in een permanente stedelijke ontwikkeling te integreren. Wat is de meerwaarde en hoe kan dat in de toekomst beter vorm krijgen?
Deze voorstelling hoort bij: