LANTARENVENSTER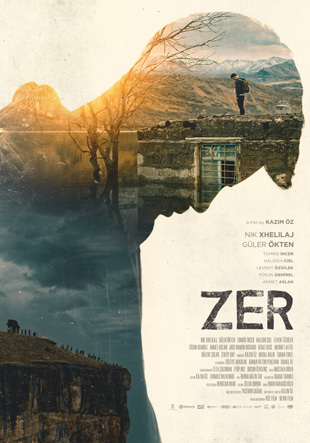 Special
ZER
Kazim Oz
GE, TR, US
2017
113'
Turks, Koerdisch, Engels gespr.
Engels ond.
Deze voorstelling is verlopen
De Cinevillepas en strippenkaart zijn geldig met bijbetaling van € 5,75.
Q&A
Na de laatste filmvertoning op 14 december is er een Q&A na afloop, in aanwezigheid van Kazım Öz, regisseur en onder voorbehoud Nik Xhelilaj, die de hoofdrol speelt.
Zer
Een film van de award-winnende Kazim Oz.
De film Zer vertelt het verhaal van Jan die in New York woont en op zoek is naar de oorsprong van het lied van zijn grootmoeder. Terwijl Jan bezig is met zijn zoektocht, vindt hij zichzelf in het midden van een adembenemende geografie, een authentieke cultuur, kleurvolle karakters en de sporen van een massamoord. Tijdens zijn reis ontdekt hij het levensgeheim van zijn grootmoeder Zarife.
From the award-winning director Kazim Öz, the movie Zer tells the story of Jan who embarks on a journey to find the origins of his grandmother's song to solve the mystery and to embrace his roots.
While Jan is doing his search, he finds himself in a magnificent geography, an authentic culture, colourful characters and traces of a massacre. İn this trip, he discovers his grandmother Zarife's secret of life.