LANTARENVENSTER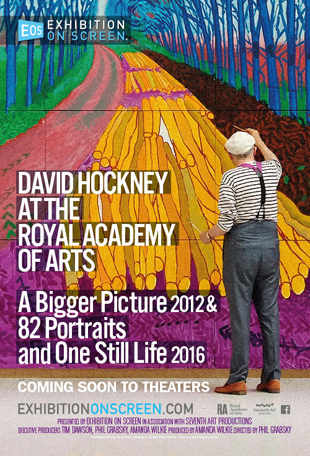 Special
DAVID HOCKNEY
AT THE ROYAL ACADEMIE OF ARTS
Phil Grabsky
Verenigd Koninkrijk
2017
85'
Engels gespr.
Nederlands ond.
Deze voorstelling is verlopen
David Hockney wordt beschouwd als de populairste kunstenaar van Groot-Brittannië. Hij is wereldwijd een sensatie met exposities in onder andere Londen, New York en Parijs waardoor miljoenen bezoekers wereldwijd worden aangetrokken.
Hockney, inmiddels tachtig jaar oud, toont absoluut geen bewijs van het vertragen of verliezen van zijn kenmerkelijke stoutmoedigheid.
Met intieme en diepgaande interviews concentreert deze onthullende film zich op twee blockbustertentoonstellingen in 2012 en 2016 in de Royal Academy of Arts in Londen: A Bigger Picture en 82 Portraits and One Still Life.
Deze voorstelling hoort bij: