LANTARENVENSTER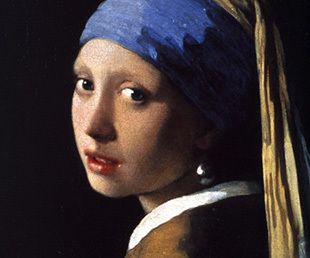 Special
GIRL WITH A PEARL EARRING
AND OTHER TREASURES OF THE MAURITSHUIS
David Bickerstaff
Verenigd Koninkrijk
2017
85'
Engels gespr.
Nederlands ond.
zo 15 apr | 10:30
alle vertoningen

>
KOOP KAARTEN
Na twee jaar op een wereldberoemde tour, is The Girl with a Pearl Earring oftewel Het meisje met de parel terug naar het geliefde Mauritshuis in Den Haag, die net een uitgebreide renovatie heeft afgerond.
Met enorme wachtrijen om een glimp van haar raadselachtige schoonheid op te vangen, en bijna 1,2 miljoen bezoekers bij de tour in Japan, is de blijvende aantrekkingskracht van dit meesterwerk onbetwistbaar.
De prachtig gefilmde documentaire gaat in op de vele onopgeloste raadsels rondom het buitengewone schilderij en zijn mysterieuze schepper Vermeer. Wie was dit meisje? Waarom en hoe is het geschilderd?
Deze voorstelling hoort bij: