LANTARENVENSTER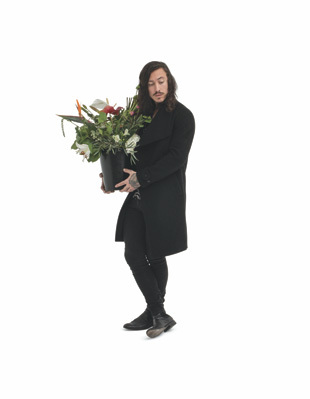 Fotografie: Ryan McKenzie
singer-songwriter
NOAH GUNDERSEN
€ 12,50 | excl. € 1 transactiekosten per ticket
vr 16 mrt | 20:30
KOOP KAARTEN
Dit is een akoestisch soloconcert met uitsluitend zitplaatsen.
De 28-jarige pop-folk zanger Noah Gundersen groeide op in Washington in een extreem religieuze familie. Hij begon als kind met pianolessen en als tiener startte hij een duo met zijn zus onder de naam The Courage.
Twee EP's en een live album verder was het tijd om volledig solo te gaan. Dat gebeurde in 2014 met het debuutalbum Ledges, in 2015 opgevolgd door Carry the Ghost, met een meer indie-geluid, maar nog steeds intiem. In het najaar van 2017 kwam het meest recente album White Noise uit, met daarop de nieuwe single The Sound, maar ook het prachtige Fear & Loathing, "een onvervalst Americana liedje dat zowel in zang als tekst doet denken aan Jason Isbell".
Noah Gundersen is nog niet zo'n bekende naam in Nederland. Toch zullen veel mensen weleens een liedje van hem gehoord hebben. Is het niet via de serie Sons of Anarchy dan wel via Vampire Diaries. Vooral de liedjes Family en David hebben hem veel luisteraars opgeleverd." (Bluesmagazine.nl)