LANTARENVENSTER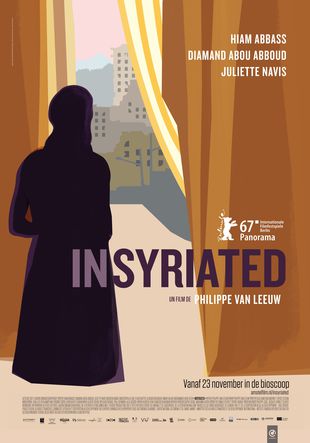 Film
INSYRIATED
Philippe Van Leeuw
België
2017
85'
Arabisch gespr.
Nederlands ond.
2E WEEK Deze voorstelling is verlopen

Het verhaal van een familie, opgesloten in hun huis, terwijl buiten de bommen afgaan en sluipschutters op scherp staan.
Een moeder van drie kinderen probeert wanhopig haar familie in leven te houden, in afwachting of haar man nog zal thuis komen. Is het haar man die aanklopt of kan het een buitenstaander, bedreiging of aanval zijn? De familie leeft in constante spanning, angst en gevaar.
Insyriated van regisseur Phillipe van Leeuw toont een schouwspel van mensen in een extreme situatie, die zorgt voor extreme emoties en bijbehorend gedrag. Elke beslissing kan van essentieel belang zijn. Het appartement dat voorheen diende als een liefdevolle thuisbasis, is veranderd in een gevangenis.