LANTARENVENSTER
Contact
LantarenVenster
Otto Reuchlinweg 996
3072 MD Rotterdam
Kassa
010 - 277 22 77
De kassa is telefonisch bereikbaar van 14:00 tot 18:00 en op avonden met een concert tot 20:30 uur.
Buiten deze uren kunt u de kassa mailen, kassa@lantarenvenster.nl. U kunt via dit adres niet reserveren, kaarten kunt u online kopen.
Kantoor
010 - 277 22 66
Algemene vragen en opmerkingen stuurt u naar mail@lantarenvenster.nl. Via dit adres is het niet mogelijk te reserveren of vragen over toegangskaarten te stellen!
Opmerkingen of vragen over de website graag naar
website@lantarenvenster.nl
Medewerkers
Zoekt u een bepaalde afdeling? Contactgegevens vindt u hier.
Programma
Wilt u onze programma's per e-mail ontvangen? Meld u aan voor onze nieuwsbrieven.
Route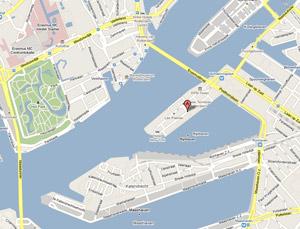 Factuurgegevens
Bank 695 1046 67 | IBAN NL20 INGB 0695 1046 67
Kvk 41129438
BTW NL007144623B01